USA Airport Bundle
Bundle

til Microsoft Flight Simulator — lavet af FL2
🥳 Save
11%

with this bundle

Buying the products individually would cost you 11% more.
Ikke tilgængelig
Vi har desværre et teknisk problem med betalingsbehandlingen lige nu. Vores teknikere arbejder allerede hårdt på at finde en løsning, og du vil sandsynligvis kunne købe produkter igen om få minutter. Din forståelse og tålmodighed er meget værdsat!
Ikke tilgængelig
Salget af dette produkt er i øjeblikket stoppet. Dette kan have forskellige årsager. Vi beder venligst om din tålmodighed.
Øjeblikkelig download tilgængelig På lager
...

Belønningspoint
Belønningspoint
Vores filosofi er at belønne loyale og tilbagevendende kunder og at takke dem for den tillid, de har vist os. Derfor indfører vi Reward Points.
---
0
Nuværende saldo
...
Saldo efter dette køb
---
For hver 1,- $/€/£, du bruger, får du belønningspoint, som kan indløses i vores Loyalty Shop. Vores loyalitetsshop indeholder flere rabatter eller andre fordele, som du kan låse op med dine belønningspoint for at spare penge på fremtidige køb.
| FOR ALLE 1,- | DU FÅR |
| --- | --- |
| US$ | 10 |
| € | 11 |
| £ | 12 |
| CAD | 7 |
| AUD | 7 |
Hvordan kan jeg indløse mine point?
Besøg vores Loyalty Shop og indløs dine belønningspoint til kuponer, som vi sender til din e-mailadresse inden for 48 timer.
Southwest Florida International Airport (IATA: RSW, ICAO: KRSW, FAA LID: RSW) is a major county-owned airport in the South Fort Myers area of unincorporated Lee County, Florida, United States. The airport serves the Southwest Florida region, includin...
---
Tilgængelig siden
April 15, 2022
Nuværende version
2 from July 04, 2022
Download størrelse
2.85 GB
Fresno Yosemite International Airport (IATA: FAT, ICAO: KFAT, FAA LID: FAT) is a joint military/public airport in Fresno, California, United States. It is the primary commercial airport for the San Joaquin Valley and three national parks: Yosemite, S...
---
Tilgængelig siden
June 28, 2022
Nuværende version
1.0 from July 04, 2022
Download størrelse
2.01 GB
Beskrivelse
This Bundle is released in response to the major update of MSFS in the US. Let's experience it together!
---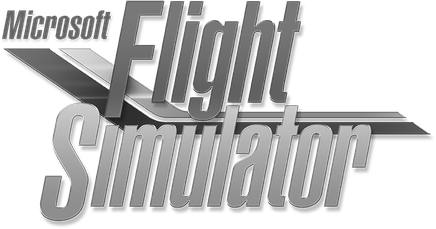 Kompatibilitet
This product is working on PC and will not work on Xbox or other devices.
Flightsim.to is rated excellent
Customers put their trust in us. We are grateful for that, because customer satisfaction is our top priority.
---
Hvad ønsker du at indberette?
Rapport Kommentar
Du er ved at rapportere en kommentar for overtrædelse af vores retningslinjer for fællesskabet.
Wow! Klar til at dele.
Husk at dele din fil med dine venner og andre på internettet. Det er den eneste måde at sikre, at så mange mennesker som muligt får kendskab til din tilføjelse!
Du kan forresten også dele et specifikt link til din fil nedenfor!
Close
Skift sprog
Din nuværende sprogindstilling er Dansk. Du er ved at ændre dit standardsprog.