Flightsim.to
Flightsim.to er din nr. 1 kilde til Flight Simulator 2020 Mods, Liveries og Add-Ons. Gratis, nemt og enkelt. Uanset om du opretter eller søger efter add-ons, er du kommet til det rette sted.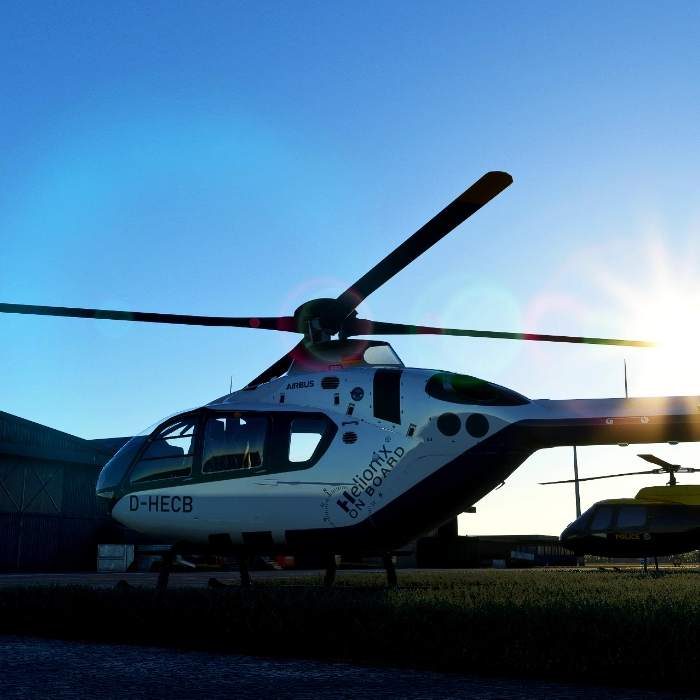 Add-Ons
Microsoft Flight Simulator kan forbedres og udvides på utroligt mange måder. For at være præcis, på mere end 14 tusind måder. Alle disse add-ons er tilgængelige helt gratis. Du kan downloade dem uden at betale en krone. Men ... skaberne er glade for enhver donation for deres store arbejde!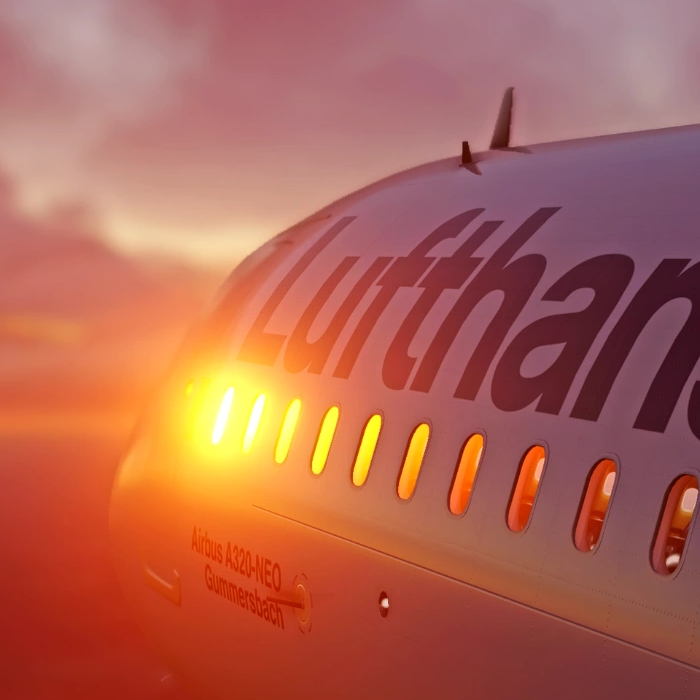 10 millioner+ downloads
Hver dag downloader brugere fra hele verden i gennemsnit over to tusind add-ons for at forbedre deres spiloplevelse i Microsoft Flight Simulator. Utroligt, ikke sandt? Vi har serveret mere end 10 millioner downloads i løbet af tiden, og der er meget mere på vej! Det er en enorm mængde båndbredde. Vi kender ikke til betalte abonnementer, og vi drosler ikke downloads - mere tid til at du kan nyde dit spil!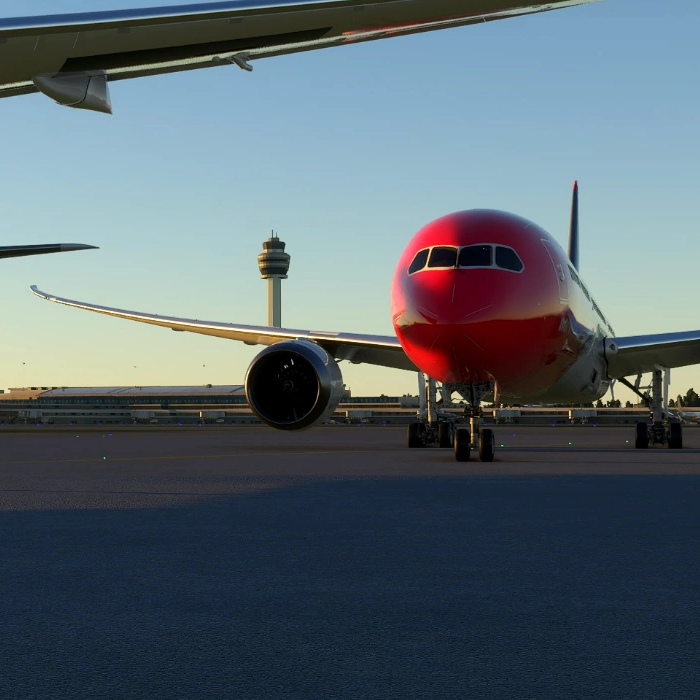 Trust mere end 150.000 medlemmer
Vores fællesskab vokser fra dag til dag. Bliv medlem i dag for at få flere fordele og holde dig opdateret. Det er helt gratis at tilmelde sig. Det giver dig mange fordele, såsom notifikationer, så snart en af dine yndlingstilføjelser er blevet opdateret. Du kan bedømme andre mods og endda også kommentere dem!


About us
Add-Ons for alle!
Du kan udvide Flight Simulator på utroligt mange måder. Vi ønsker at give skaberne mulighed for at præsentere deres værker for fællesskabet, få feedback og blive ved med at forbedre dem. Samtidig ønsker vi at give alle Flight Simulation-entusiaster mulighed for at få disse værker ukompliceret og samlet ét sted.
Holdet bag
Hvem står bag Flightsim.to? Bare nogle få mennesker - her er vi.
Hvis du skulle få brug for at kontakte os, bedes du skabe en billet.


Exquisite
Lead administration / UTC+2
Exquisite takes care of all administrative tasks. Server costs, bills, partnerships, bureaucracy and, above all, the further development of Flightsim.to. Feel free to contact him with your suggestions!
R1NS3
Administration / UTc+2
R1NS3 is your contact for pretty much everything on Flightsim.to - be it suggestions for improvement, feedback or a complaint. He takes care of the community and all your inquiries.
tomihbk
community mod / UTC+2
tomihbk is our man for questions around the partnership with Project Mega Pack. He also makes sure that the site stays clean and free of spam or unwanted content. He is also available to answer any questions you may have.
Inaxair
Community mod / UTC-4
While everyone else is probably asleep, this guy is awake. Our night shift, so to speak. Takes care of approving files and checking for spam and suspicious content, but also approves and checks your wallpapers.
influous
Community mod / UTC+2
influous makes sure that the site stays clean and free of spam or unwanted content.

KapteinWestad
Community mod / UTC+2
KapteinWestad makes sure that the site stays clean and free of spam or unwanted content.


TRAFIKINDSIGT
Samlede filversioner
27,440
Om
Vi er blot en platform.
Flightsim.to er et sted, hvor tusindvis af udviklere er gået sammen om at skabe fantastiske ting. Tusind tak for det! Uden dig ville denne platform ikke eksistere - så enkelt er det. Og det betyder ikke kun noget for os, men for mange fans af flysimulering over hele verden. Tak for dit bidrag!
Mere end 150 sponsorer
Mere end 150 personer sponsorerer Flightsim.to for at hjælpe med at dække vores serveromkostninger. Her er et tilfældigt udvalg af vores donorer.
i am New to MFS 2020 and love the work
This place makes MSFS a whole lotta fun.
the download speeds are ridiculously good, blowing all the legacy sites out of the water, and more people should be donating tbh
great to have this site!
Your work is optimal, thank you
Wonderful service you provide. Thank you.?
Cheers guys great work
cierciformidable, bien construit, agreable à utiliser et tres complet.
A small token of appreciation for what you guys are doing. Hope you never loose the passion and continue improving!
Great site! Where would we be for scenery and other FREE addons without it ?
Thanks for this fantastic community resource.
Awesome website. Keep up the good work!
Very  good job..Thank you very much.Regards From Greece
Just want to say thanks and please keep creating
bravo pour votre travail et merci
Site appearance, structure etc - excellent.
nicely organized and though out site. Makes browsing and downloading a pleasure. Especially like that it remembers my downloads!
Keep up the great work !! .
THX for your your excellent work there.
This homepage is very interesting and want to spend coffee :)??
Dear Sirs, thank you very much for this great work. I enjoy it every day. With best wishes from the Wild West Forest Germany Willow fsx
Great Service! Tx very much.
Great for us siommers. Thank you (3)
An invaluable site - you are doing more to popularise MSFS than Microsoft itself!
Best Flightsim Add-On website ever! Great design and layout-Thanks for everything!
flightsim.to is the best site when it comes to Add-ons. Very attractively designed, very well organized, with super fast downloads. Thanks a lot for your great work!
What would MSFS be without you? Thx for this service...
Awesome site. Thanks.
From Japan Very easy and easy to use Thank you
Thanks for this great platform!
Cool and useful portal page, go ahead
Best FS site ever
Your site is what the community is all about.
Follow us
---
Kontakt
---
For juridiske eller forretningsmæssige forespørgsler bedes du sende en mail til
[email protected]